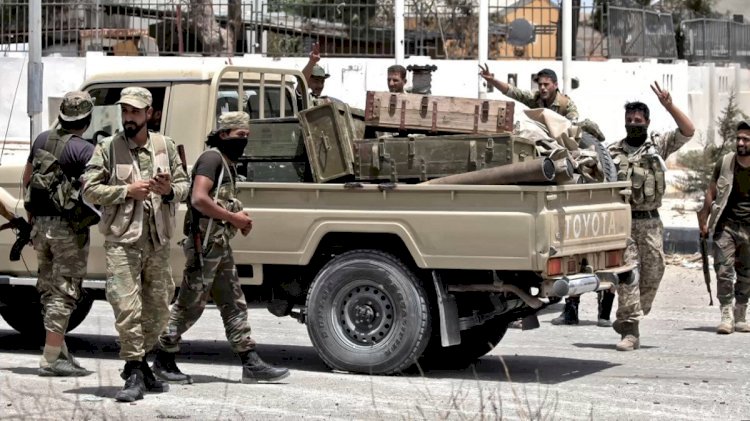 Libya
A Column of Armed Militias Heads To Tripoli
AAC NEWS FOLLOW-UPS
Media sources said that this morning (Monday) an armed militia column moved from Misurata city towards the Libyan capital Tripoli.

According to Sky News Arabs, in breaking news, the city of Tripoli witnessed armed clashes between several militias in connection with the assassination attempt of Fathi Bachaga, the Minister of the Interior of the Government of National Accord.

Yesterday, an unknown group targeted the motorcade of the Interior Minister of GNA, Fathi Bashaga, in the capital, Tripoli.

According to well-known sources, the targeting was an attempt to assassinate Bachaga, with gunmen firing on his motorcade while on the highway towards Janzour city.

Sources confirmed that one attacker was killed and others arrested.