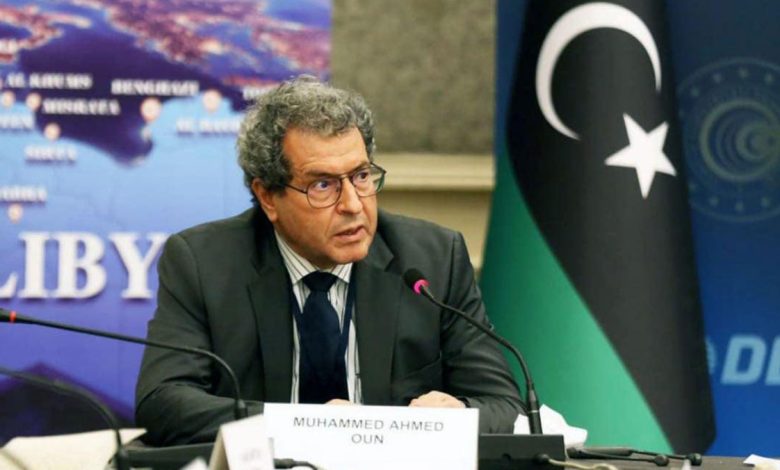 Libya
The Libyan-Russian Committee discusses economic cooperation between the two countries
AACNews-follow-ups
Mohamed Aoun, Minister of Oil and Gas in the government of Abdel Hamid Dabaiba, in his capacity as head of the Libyan side of the Joint Libyan-Russian Committee met with met with a number of officials in the committee and some ministries to discuss cooperation between Tripoli and Moscow.
The meeting was attended by Omar Keti, Under-secretary of the Ministry of Foreign Affairs for International Cooperation, Ahmed El-Deeb, Director of the International Cooperation Department at the Ministry of Foreign Affairs and Ismail Abu Minyar, Director of the Office of International Relations and Cooperation at the Ministry of Oil and Gas.
This meeting is part of a series of meetings that the Government of National Unity is preparing to hold, as part of the activities of the Joint Libyan-Russian Committee, which is to see the announcement of trade and economic cooperation between the two sides.
The meeting discussed all matters relating to the preparation of bilateral meetings with the Russian side for strengthening trade, economic, scientific and technical cooperation between the Libyan and Russian sides.