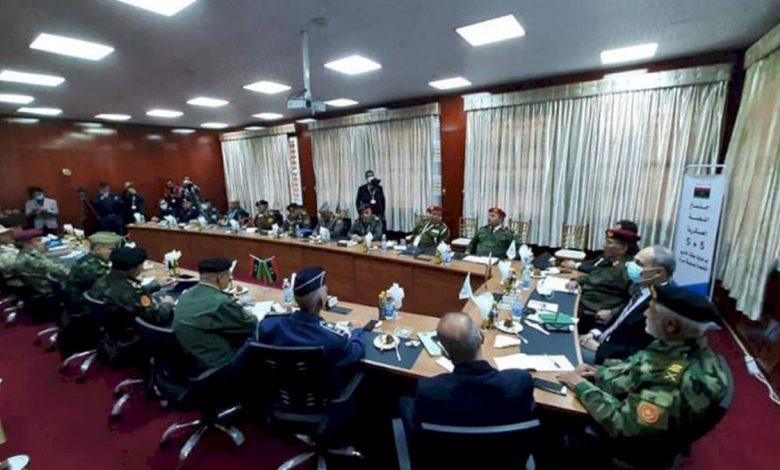 Libya
Cairo hosts the meeting of the 5 + 5 Committee to discuss the plan for the exit of mercenaries
AACnews-follow-ups
Media reports said that the egyptian capital is hosting a meeting of the joint military commission 5+5 in the coming in the coming days to discuss the plan for the exit of mercenaries, foreign forces and foreign fighters from Libya.
Russian Sputnik confirmed that the meeting in Cairo would be attended by representatives of neighbouring countries.
according to military sources, the Agency confirmed that the members of the "5 + 5" Committee would meet with the delegates of Chad, Niger and the Sudan in Cairo.
The meeting would examine mechanisms for withdrawing armed elements in the Libyan south, especially since some southern States were opposed to their return to their territories.
Also the meeting will discuss plans for the departure of mercenaries, combatants and foreign elements in the south.