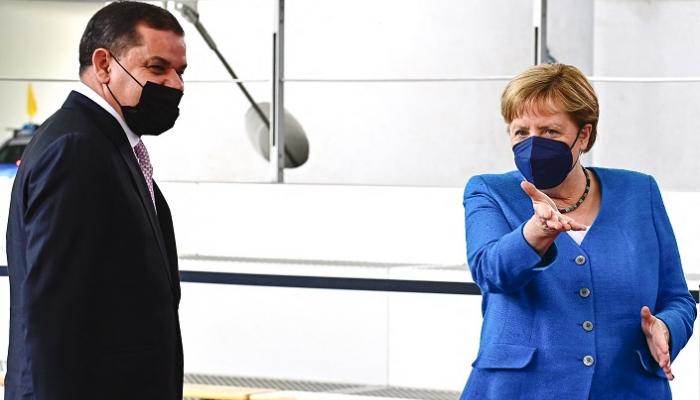 Libya
Dabaiba: Merkel told me open the doors of immigration for Libyans to Germany
AACNews-follow-ups
Prime Minister Abdel Hamid al-Dabaiba claimed that German Chancellor Angela Merkel begged him to open the door for Libyans to immigrate to Germany to benefit from the minds and experiences of Libyans in her country.
Yesterday Dabaiba said in a speech that: "I benefited a lot from her in my last visit to Germany, , but she said to me, please, open the doors to immigrate to Germany, the Libyans have great minds and possibilities,
and obviously, Chancellor Merkel understands this and reads it through the report that he presents to her.
He added that "The German chancellor sees the Libyans right, but we only see the downside".