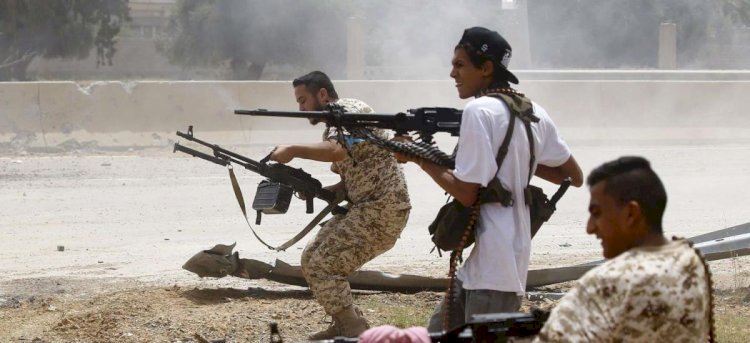 Libya
A Terrible Crime In Tripoli ''The Temperature And Thirsty Kill Five Prisoners In The Attribution Headquarters''
AAC NEWS FOLLOW-UP
Terrorist militias based in the western region continue to commit crimes against the population. Precisely as an example of their crimes, many prisoners were unfairly imprisoned. They have undergone systematic violations and five of them were killed by attribution militias today.
According to well-known sources, a heinous crime took place at the headquarter of Al-Esnad (ISNAD) militia in the Sawani district of Tripoli, where 5 prisoners died of high thirst and high temperature.
Sources confirmed that the victims had been killed as a result of asphyxiation, rising temperatures in the cell, running out of water, and being refused water by militias.
The sources indicated that the incident had been referred to the Tripoli Military Intelligence Department, but that the communication had been failed because the Service was unable to confront these extremist militias.