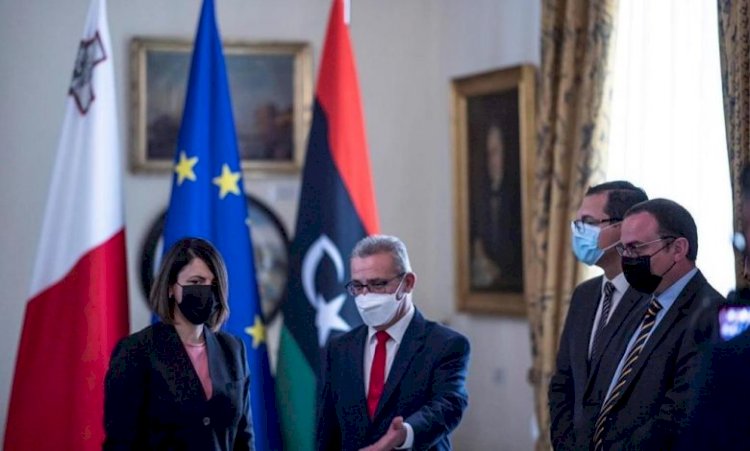 Libya
Al-Manqoush And Her Maltese Counterpart Agree To Enhance Cooperation
AAC News – Follow-up
Foreign Minister Najla Al-Manqoush held an expanded meeting with the Maltese Foreign and Finance Minister, Evarist Bartolo, and Clyde Corona, in the Maltese capital, Valletta.
According to the Information Office of the Ministry of Foreign Affairs, the minister discussed with the Maltese officials ways to combat illegal immigration, protect the borders between the two countries, in addition, the importance of resuming flights between Malta and Libya.
The ministers agreed to hold an economic forum between the chambers of commerce and the businessmen council in the two countries, to strengthen and support bilateral cooperation in the fields of economy and trade, in addition to strengthening cooperation in the field of combating drug smuggling and psychotropic substances, organized crime, sea and air borders control and fuel smuggling.
The ministers also brought up the historical trade ties between the two countries. Thus, they expressed their commitment to strengthening the commercial operations of Maltese companies in Libya, and to facilitate new beneficial investments to Malta and Libya.