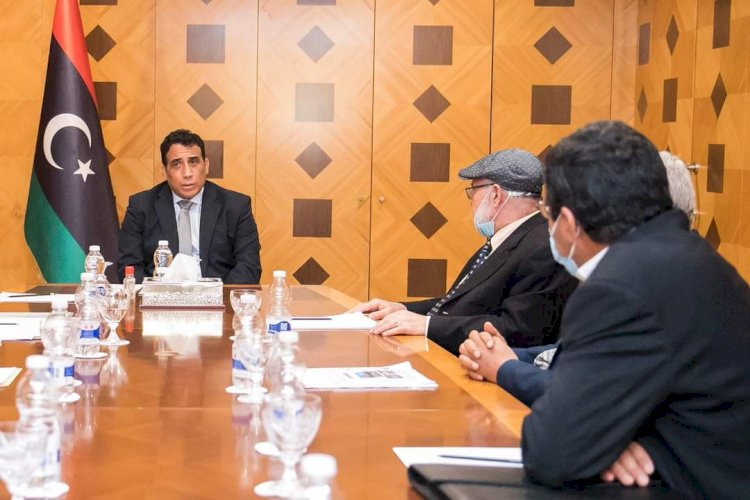 Libya
Al-Menefi Meets The Head Of The National Planning Council
AAC FOLLOW-UPS
The President of the Presidential Council, Dr. Muhammad Al-Menefi, and a member of the Council, Mr. Abdullah Al-Lafi, met today in Tripoli the President of the National Planning Council.
they discussed the proposed scenarios for the structure of the High National Reconciliation Commission, and the criteria for selecting the holders of positions in it. in addition, they discussed some mechanisms that help enable the commission to accomplish its tasks, in terms of achieving national reconciliation.
Al-Menefi stressed the Presidential Council's role to focus on completing the files of comprehensive national reconciliation, reaching elections on the specified date in December 2021, unifying all institutions, working on continuing the ceasefire, and raising the level of diplomatic work abroad.