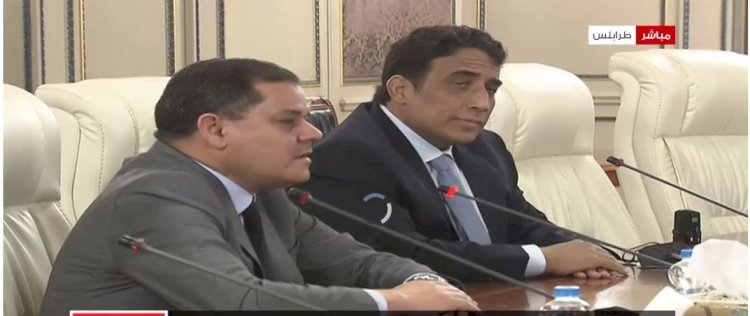 Libya
Al-Menefi: We Will Hand Over Power To Libyans In December
AAC NEWS FOLLOW-UPS
Mohamed Al-Menefi, President of the Presidential Council, said that the Government of National Accord had worked at a difficult time. It faced wars, divisions, and a lack of liquidity. Thus, he thanked Al-Sarraj and his gang, who allied with the Turkish occupation.
During the handover of power to the new Government in Tripoli today (Tuesday), the current event reflected the principles of a civilian State. The new authority would be based on two basic pillars: national reconciliation; and the holding of elections at the end of the year, through the establishment and unification of State institutions.
The second pillar would be the consolidation of Government executive institutions under one Government.
Also, he noted that the head of Government, Abdul Hamid Al-Dabiba, initiated the first steps in that pillar.
He continued: At the end of the year, we will hand over the power to the Libyans, as we have promised them. Thus, they can choose who is on their behalf, whether the President of the country or the Parliament."