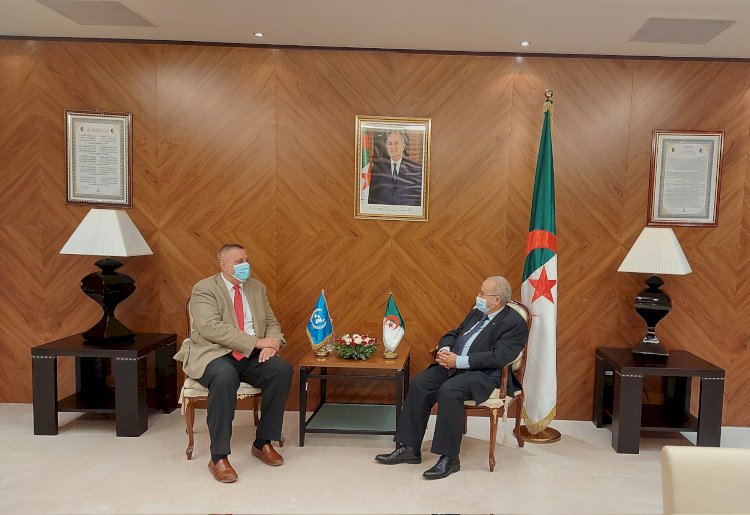 Libya
Algerian FM Receives Kubis And AUPS Commissioner
AAC NEWS FOLLOW-UP
The Algerian Foreign Minister, Ramtane Lamamra, received today, Monday, the African Union Commissioner for Political Affairs and Peace and Security Issues, Bankouli Adewe, in addition to the Foreign Ministers of the Republic of the Congo, Jean-Claude Gakosso, and the Republic of Tunisia Foreign Minister.
Lamamra also received the UN envoy to Libya, Jan Kubis, in preparation for the meeting of foreign ministers of Libya's neighbouring countries, which is Algeria hosts today and tomorrow.
The meeting is expected to discuss the Libyan crisis and the role of neighbouring countries can play in resolving the crisis and moving forward with the roadmap to permanent stability in Libya.