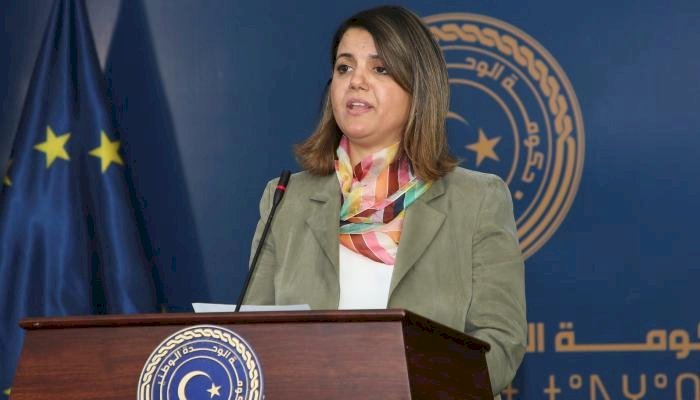 Libya
Almanqoush ''Russia Is Willing To Cooperate In The Mercenary File And To Unify The Army''
AAC NEWS FOLLOW-UP
Foreign Minister Najla Almanqoush has stated that Russia arranges to open an embassy in Tripoli and a consulate in Benghazi, confirming that Moscow is willing to consult on the mechanism for the departure of foreign mercenaries from the country.
During a press conference from Moscow, where the Minister visits the Russian capital, Almanqoush has added that she had discussed with Russian officials how to implement the output of Berlin conferences on Libya.
Ahe assures Russia is willing to consult on a specific mechanism for the withdrawal of foreign mercenaries from Libya, noting that the Government valued the Russian's effective role.
She continued: "We count on Russia's role in supporting the unification of the army," stressing that the Government of National Unity values Russia's positive role in the ceasefire and its support for the political process.''
Furthermore, The Libyan Minister for Foreign Affairs announced that: "We appreciate the Russian support for the Government of National Unity."