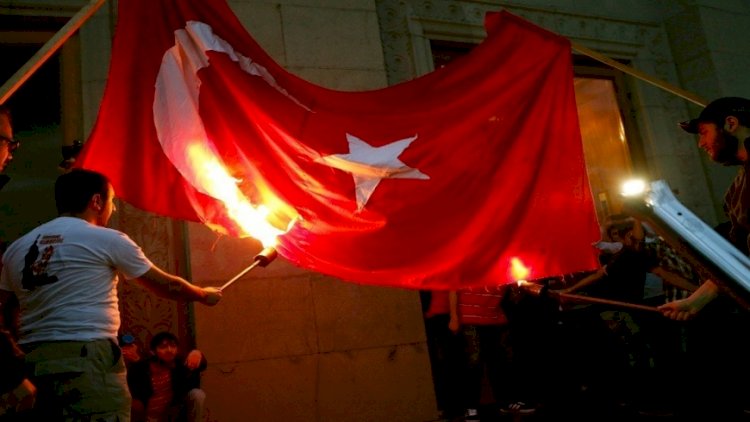 Libya
Ankara Occupies Libyan Cities And Rejects The Libyans' Resistance To Aggression
AAC NEWS – FOLLOW-UP
A group of Libyan youth put the Turkish flag on the ground and ran over by pedestrians and cars.
The ministry described what the youth did in protest against the Turkish occupation of Libyan cities as "an ugly act against our flag in Tobruk. We strongly condemn the ugly act against our flag in front of the temporary building of the House of Representatives during the budget talks held on July 5, 2021, in Tobruk, Libya. As soon as we knew of this heinous act, our embassy in Tripoli took the necessary written and oral initiatives to the Libyan Foreign Ministry and demanded that the necessary measures be taken to prevent such provocations and prevent the recurrence of such provocations. He stressed that this attack on our flag, which represents our independence and our sacred values, will never achieve its goal, and that the necessary response will come from the friendly and brotherly Libyan people before others."
The ministry deliberated its comment.
Consequently, youth politicians and deputies called for burning the Turkish flag in all parts of the country, as a means to resist the occupation.