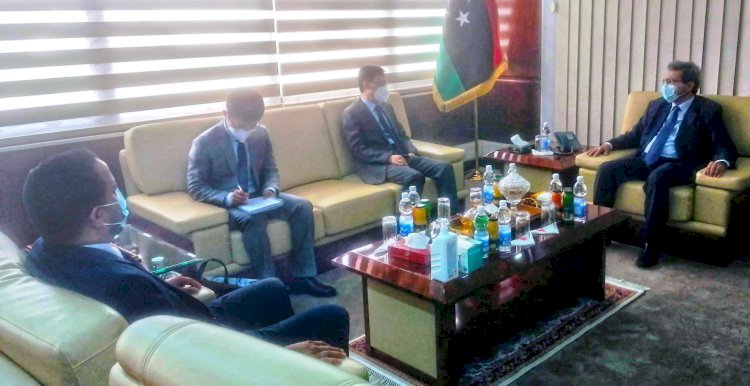 Libya
"Aoun": Chinese Oil And Gas Companies Could Return
AAC NEWS – FOLLOW-UP
In his office, Oil and Gas Minister Mohammad Imhamad Aoun received Wang Qimin, China's ambassador to Libya, and his accompanying delegation.
The Minister welcomed the guests. Then, he stressed the important role and experience of Chinese companies in promoting the oil industry.
He noted that Chinese companies could return to Libya in the areas of oil and gas and renewable energies.
The Chinese Ambassador to Libya expressed his country's desire for Chinese companies to return to work in Libya to contribute to the development of oil installations and other development and development activities.