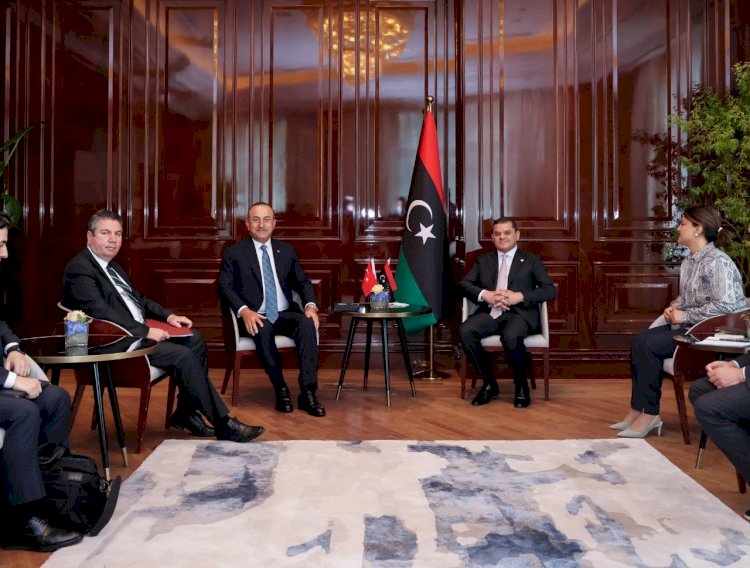 Libya
Dabiba Meets With The Turkish FM Before Berlin 2 Conference
AAC NEWS – FOLLOW-UP
The head of the Government of National Unity, Abdul Hamid Al-Dabiba, met this Wednesday morning with Turkish Foreign Minister Mevlüt Çavuşoğlu, in the presence of the Minister for Foreign Affairs and International Cooperation, Ms. Najla Al-Munqosh.
During the meeting, the parties discussed political relations between the two countries and worked to coordinate positions during the Berlin 2 conference to be held this afternoon.
The "Berlin 2" conference on Libya is scheduled to be held today, Wednesday, to discuss the road map, which includes the extension of national sovereignty over all Libyan territory, the termination of foreign presence, the liberalization of national sovereignty from internal or external coercion and the launching of comprehensive national reconciliation, as well as the holding of parliamentary and presidential elections in 24 countries.