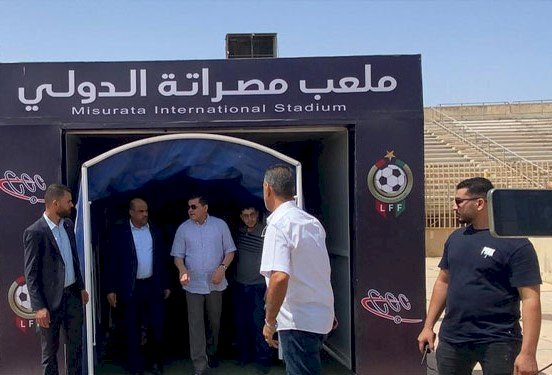 Libya
Dbaiba And The Sports Minister Check The Misurata Stadium
AAC NEWS FOLLOW-UP
Abdel Hamid Dbaiba, the head of the Government of National Unity, visited Misurata Stadium with the Minister of Sports, Abdul Shafea Al-Shuwayfi, today (Saturday) to check the latest preparations for the maintenance of the stadium.
During the visit, Dbaiba heard the remarks of Khairy Dooha, the director of the city's sports administration, as he walked around the stadium to watch his facilities.
The Head of Government instructed him to begin the reform and development of the stadium in order to equip him to receive several events in the new season, as the stadium received a large number of Libyan Super League matches.
It should be noted that the Government has begun to prepare the International Building Martyrs Stadium to host the Libyan team's match in front of his Gabonese counterpart in the first round of the African qualifiers for the 2022 World Cup.