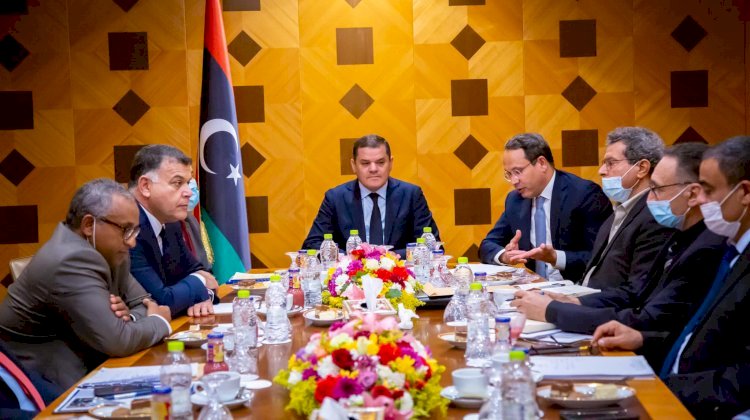 Libya
Dbaiba Comments On The UNSC Resolution And Pledges To Implement 6 Commitments
AAC NEWS – FOLLOW-UPS
The head of the National Unity Government, Abdel Hamid Dbaiba, welcomed the recent UN Security Council resolution that dealt with the Libyan issues. Thus, he renewed GNU's support for recent developments in Libya.
Dbaiba's government stated in a statement issued (Saturday) that ''it expressed commitment to what was stated in the resolution, the outcomes of the political dialogue, and the roadmap resulting from the Political Dialogue Forum.
In the statement, it affirmed creating the appropriate environment for holding free and transparent national elections on time.
The statement added: The Government of National Unity is committed to providing services to the Libyan people who have suffered from wars. Also, it will take the necessary measures to control the Coronavirus pandemic. Lastly, the government's announcement of its commitment to 6 principles based on the UN Security Council resolution issued on April 16th regarding Libya.