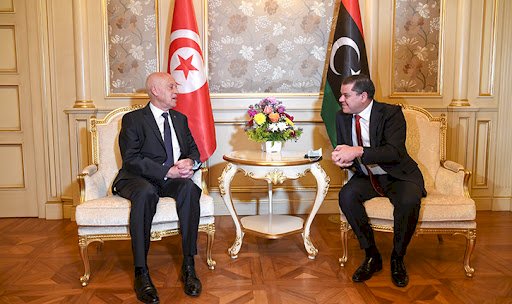 Libya
Dbaiba ''False Allegations About The Security Situation Will Not Affect Our Relations With Tunisia''
AAC NEWS FOLLOW-UP
Abdel Hamid Dbaiba, Prime Minister of the National Unity Government, said that what was raised about the security situation between Tunisia and Libya will not affect the relations between the two countries.
He added in a tweet on Twitter: "Our countries suffer the problem of terrorism, and sisterly Tunisia is no exception.
The false allegations about the security situation between the two countries will not affect the depth of the relationship. We will remain one people in two countries."
It is considered to mention that Tunisia had announced a few weeks ago that there are more than 100 terrorists affiliated with the terrorist organization ISIS, stationed at the Libyan military base of Al-Wettia. They prepared to carry out operations inside Tunisia.
However, the Libyan Ministry of Interior denied these allegations, stressing that they are unfounded.