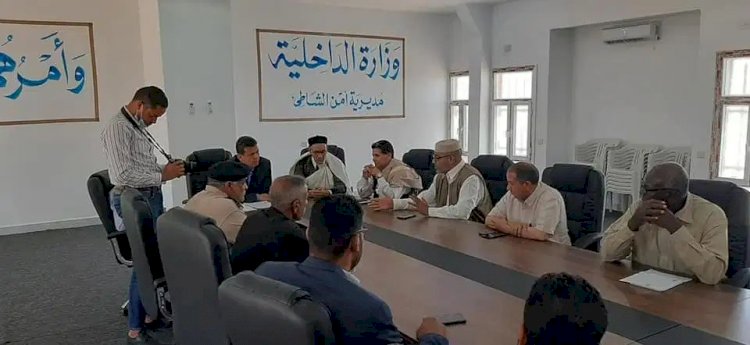 Libya
Dbaiba Government Warns of Fuel shortage in The South
AAC News – Follow-up
Deputy Prime Minister of the National Unity Government, Ramadan Bou Jinnah, announced during his meeting with Adri Al-Shati Security Director, Colonel Salah Al-Senussi; The need for fuel to reach all citizens in southern Libya.
The two parties discussed the process of securing fuel stations, and the processes of transporting them in the region, and the mechanism through which fuel will be distributed to citizens. The meeting had been joined by the mayors of Al-Shati municipalities, the head and members of the Municipal Guard, as well as several petrol station directors in the Shati area.
Furthermore, Bu Jinnah called on the owners of the stations the necessity of commitment to open the stations permanently to end the citizens suffering in the region. He stressed also actions will be taken against the violators.