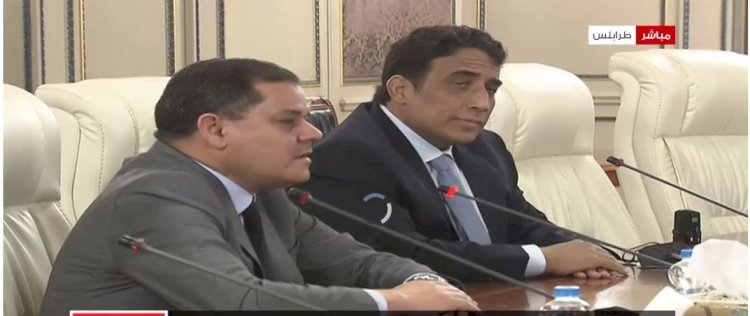 Libya
Dbaiba To GNA Leaders: Your Mistakes Are Unintended And We Will Learn From Your Experience
AAC NEWS FOLLOW-UPS
Abdel Hamid Al-Dbaiba, the head of the Government of National Unity, said that the peaceful handover of power was laying the foundation for the country's democratic path.
During his Speaking in the official ceremony of power in Tripoli today (Tuesday), he thanked the Government of National Accord because it worked at a difficult time, with enormous challenges.
He stressed that the previous Government had some disadvantages and some advantages. However, the mistakes were unintended.
He continued his Government has a difficult task in a short time. Whereas, it will learn from the experience of the previous Government, which would rest slightly as described.
GNA militia leaders were described by him as his brothers and will remain honored supporters of what they had provided to Libya in the previous period.