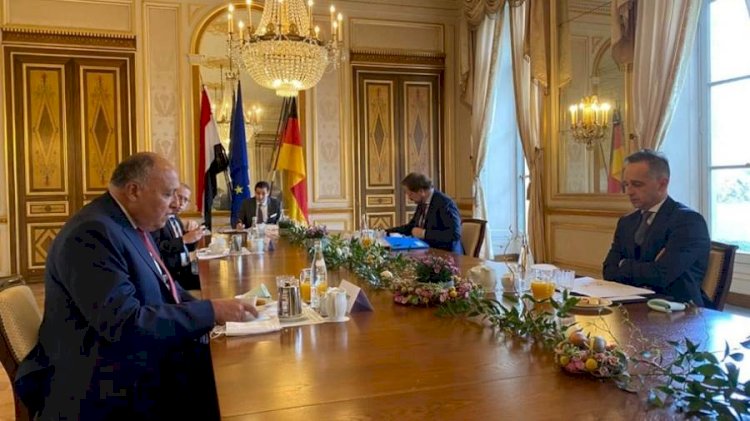 AAC NEWS FOLLOW-UPS
Egyptian Foreign Minister Sameh Shoukry met with his German counterpart, Heiko Maas, today (Thursday), during his current visit to Paris to discuss the Libyan file.
Ambassador Ahmed Hafez, the spokesperson for the Ministry of Foreign Affairs of Egypt, said that during the meeting, the Ministers reported on Libya crisis developments.
"I would like to reiterate Shoukry's congratulations to the Libyan interim Government after granting confidence of the House of Representatives for this transitional period to lead the country to the elections in December.'' He said.
Also, he referred to Egypt's efforts to advance the Libyan economic path for the fraternal Libyan people."
Shoukry assured Egypt's role in achieving a political settlement in Libya and preserving the country's unity. The settlement can achieve the withdrawal of all foreign forces and mercenaries.
The Ambassador added that the meeting had an exchange of views on regional developments, including the Palestinian file, and the ways to maximize the benefits of today's meeting in Paris on the peace process.
Particularly, the meeting seeks to create an atmosphere to involve the Palestinian and Israeli sides in an inclusive negotiating process.