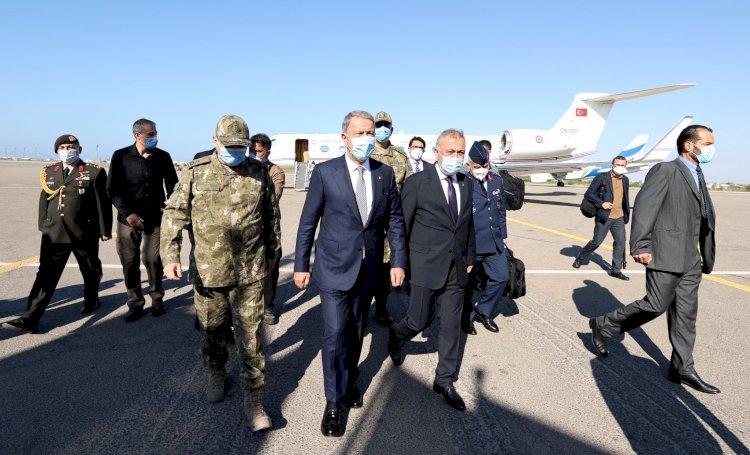 Libya
Erdogan DM: Turkish Soldiers In Libya Are Not Foreigners
AAC NEWS – FOLLOW-UP
Turkish Occupation Minister Hulusi Akar claimed in remarks on Saturday from Tripoli that his country will continue to stand with Libyan brothers, with whom it has had a historic fraternity relationship for 500 years.
The Minister, who had come to Tripoli without coordinating with the recognized Government, said that his country's forces in the western region were not a foreign power.
Turkey had come to Libya and had carried out military, educational and advisory cooperation activities in accordance with bilateral agreements and international law. It sought to bring Libya to a level of self-sufficiency.
The Minister continued that his country provides training, assistance, and advisory support to Libyan forces to reach international standards. ''Our goal is the unity, integrity, and stability of Libya.''