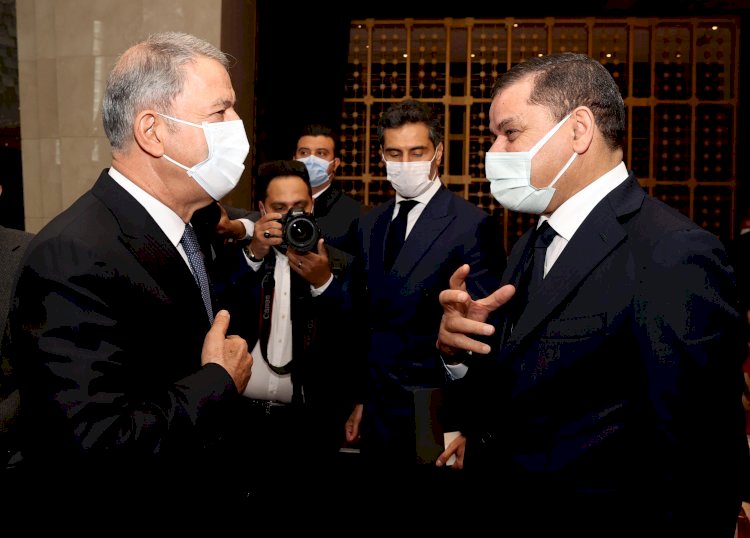 Libya
Erdogan's Defense Minister Ignores The Mercenaries And Affirms To Continue Training Militias
AAC NEWS – FOLLOW UPS
Although the head of the national unity government, Abd Al-Hamid Dbaiba, pledged his commitment to the agreements that resulted from the 5 + 5 joint military committee meetings, he agreed to Turkey to complete the military training that it conducts to terrorist militias in western Libyan cities.
according to a statement issued by the Turkish Ministry of Defense about Dbaiba's meeting with the Minister in Ankara, he stated that his country aims to contribute to the formation of a unified, regionally and politically, peaceful and stable Libya.
Also, Akar added that Turkey would continue to provide aid, military training, and advisory support in the military and security fields to the Libyans. Thus, their country would be stable, independent, and sovereign.
Akar deliberately neglected to talk about the fate of thousands of mercenaries who were sent by his ministry from Syria to Libya and occupy military bases in Al-Watya, Tripoli, Al-Khums, and Misrata.