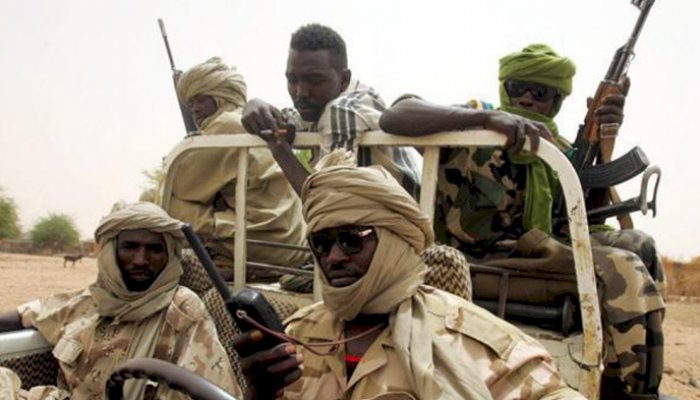 Libya
Gangs Of Smuggling Weapons And Fuel From Libya To Chad Have Been Seized
AAC News – Follow-ups
A security unit affiliated with the Gulf Military Region seized many Chadians, belonging to a smuggling gang while trying to smuggle fuel and weapons from Libya to Chad.
The security unit stated that it was able to control the Chadian group after receiving information about the presence of armed men trying to smuggle arms and wood to Chad.
In a statement, it added that a military patrol was dispatched from the Oasis Reconnaissance Company, affiliated to the Gulf Military Region, to pursue smugglers.
The Oasis Company confirmed that 3 people were arrested, and two cars carrying firearms, ammunition, and grenades (pomegranates) were seized. They were identified as Chadian.
The company stated that in addition to the weapons, a large quantity of fuel was seized on board the cars, estimated at 7,200 liters of gasoline, which were in 120 gallons (60 liters class).