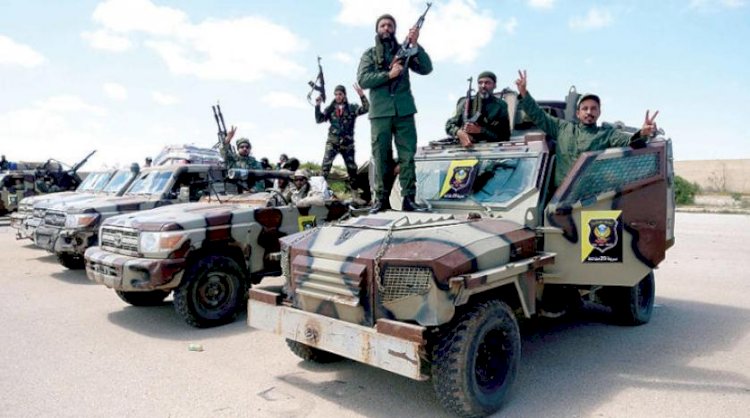 AAC NEWS FOLLOW-UPS
In the first obstruction of the 5 + 5 Military Commission agreement process, the affiliated militias of the Government of National Accord, based in the city of Misurata city of Libya, announced that they would not allow the opening of the coastal road between Tripoli and Benghazi until they receive a financial compensation valued 2.5 million Libyan dinars.
The Media department of the Government of National Accord reported that Tohami al-Jatlawi, one of the leaders of armed militias in Misurata, carries the GNA responsible for closing the coastal road because it has not paid its dues.
In a statement to a press today (Thursday), he said that the reason for the obstacle of the coastal road opening was the non-payment of salaries. The compensation had been valued at 2.5 million dinars.
Al-Jatlawi demanded payment of salaries at first, then they can open the road.
According to Al-Jatlawi, the GNA had asked them to open the road, then they pay them compensation. However, he refused any agreement with them without compensation for the wounded and the dead young members.