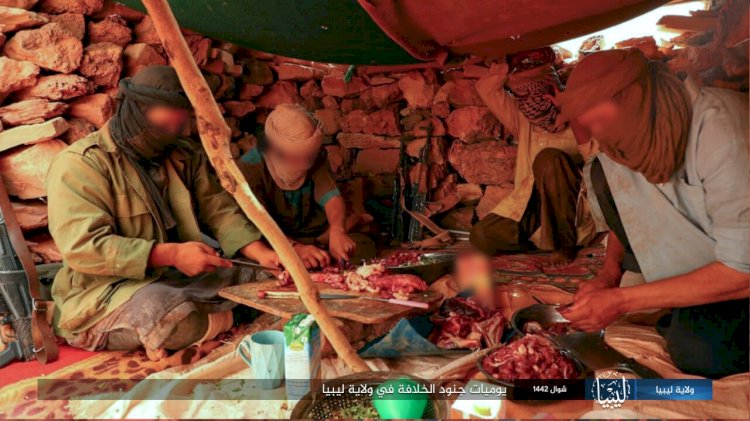 Libya
ISIS Posts Pictures Of Its Members Living In Libya Caves
AAC NEWS – FOLLOW-UP
The ISIS terrorist organization began to re – head in Libya, where the organization recently posted several photos on its media sites.
Several elements of the organization are shown in the pictures published by the organization under the heading "Photo Report (1)" and they prepare food for other members of the organization.
The terrorist organization said that these images were part of the diary "Soldiers of the Caliphate in the State of Libya."
The Libyan National Army had succeeded in clearing most of the Libyan territory of ISIS, but an alliance between the organization and the outgoing Government of National Accord had brought it back to life.
The Libyan National Army has pledged to continue its fight against terrorism until it is uprooted from all Libyan lands.