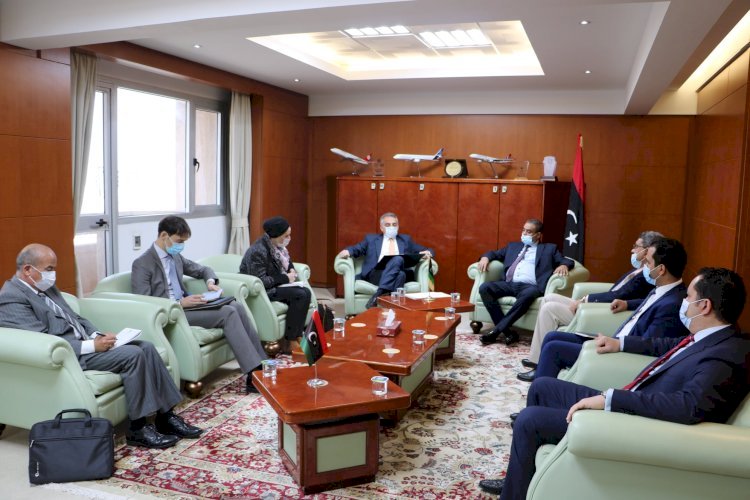 Libya
Italy Amb. To Libya Promises Opening European Airspace For The Country
AAC NEW – FOLLOW-UPS
The Ministry of Communications of The Government Of National Unity headed by Muhammad Salem Al-Shahoubi called on the Italian side to open European airspace to Libyan aviation.
This was during the meeting attended by the Minister of Transport and Communications, Italy's ambassador to Libya, Giuseppe Buccino, and the Undersecretary of Communications for Aviation, Air Transport, and Human Resources at the ministry's immediate office.
The Italian ambassador supported the Libyan request to open the airspace, stressing that this demand would soon be achieved.
According to the Information Office of the Ministry of Communications, Al-Shahoubi discussed the possibility of activating the contracted projects regarding Tripoli International Airport with the group of Italian companies "Aeneas." Also, he expressed the Ministry of Transportation's willingness to secure the airport to companies to start working, as well, the possibility of initiation the navigational meteorological for Italian Airlines in Libyan airports.