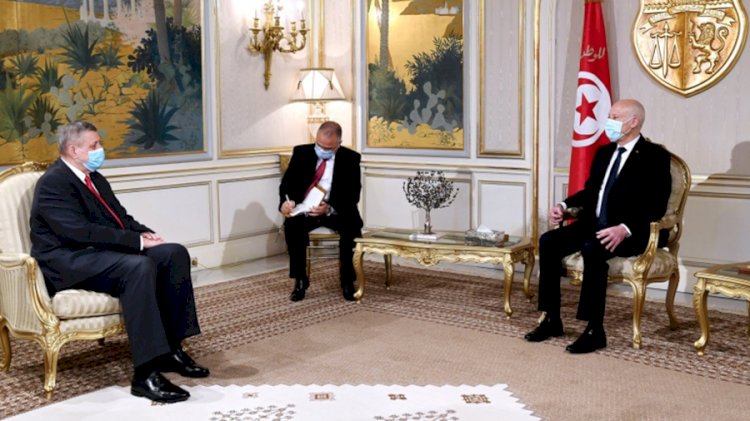 Libya
Kais Meets with Kubis about Libya
AAC NEWS FOLLOW-UPS
In the meeting of the UN envoy to Libya with the Tunisian Administration, Kais Saied, the president of Tunisia stated that his country will do everything possible to contribute to the success of the new Government of National Unity in Libya, confirming that the achievement of the United Nations duty in Libya is a success for Tunisia, Libya, and the entire area.
Also, Saied congratulated Kubis on the new UN mission and assured him success in the coming missions.
According to a statement by the Tunisian Presidency, Saied confirmed that Libya is going to a new phase of the glorious future, following the recent political agreements of the Libyan Political Dialogue Forum.
Meanwhile, Kubis acclaimed the Role of Tunisia and its contribution to accomplishing the recent political agreement in Libya, especially by hosting the Libyan Political Dialogue Forum in November 2020.
The UN envoy highlighted the consultations and coordination with Tunisia to reach a final political solution that preserves the union and steadiness of Libya.