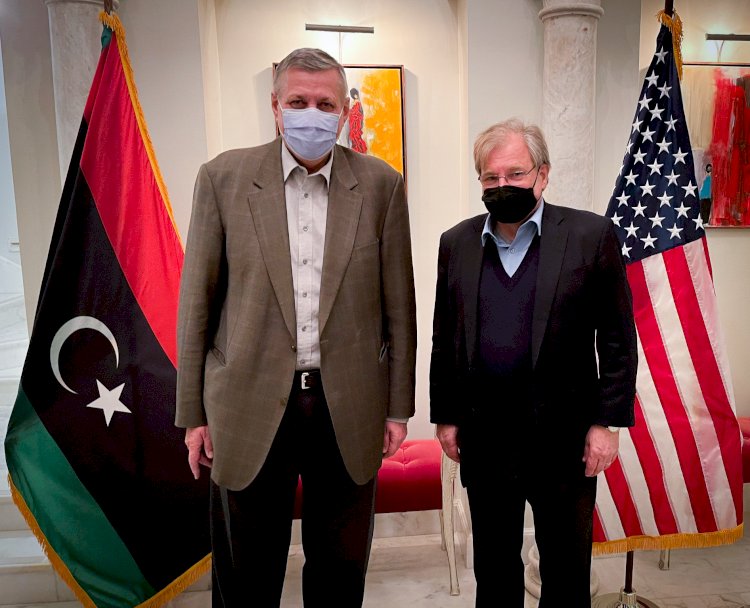 Libya
Kubis Discusses with Norland Regarding Libya Situation
AAC NEWS FOLLOW-UPS
According the official social media platform of the USA embassy in Libya:
UN Special Envoy Jan Kubis and Ambassador Norland met in Tunis on February 13 as the Special Envoy began his familiarization travels in the region. Also, Deputy Assistant Secretary of State Karen Sasahara participated by video from Washington.
Therefore, The U.S. Embassy committed full support to Special Envoy Kubis as he undertakes his important mission on behalf of the Libyan people, focused most immediately on confirmation of the new interim government and preparations for elections in December.