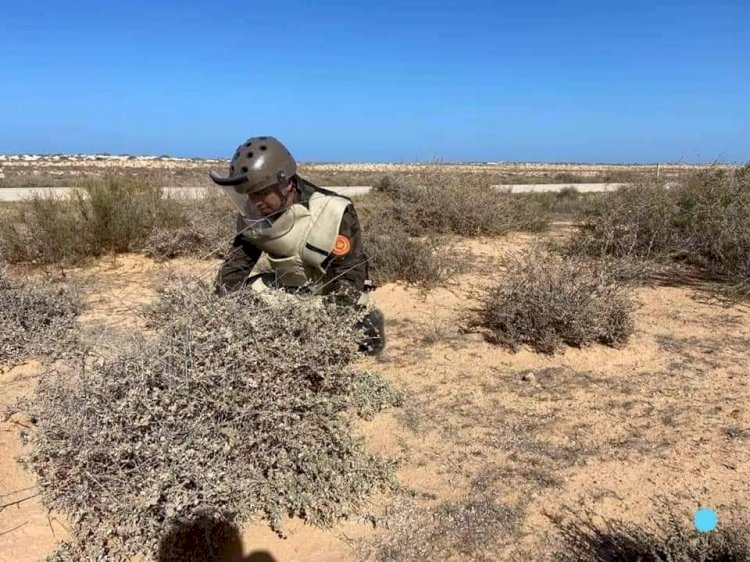 Libya
Libya Military Operations Clear Mines
AAC NEWS FOLLOW-UPS
According to the agreement of the 5+5 Joint Military Commission regarding cleaning mine lines, the operations room started working near Sirte. After this step, there will be a reopening of Sirte-Misrata road.
The spokesman for the room, Abdelhadi Drah, stated that the cooperative military engineers from both Government of National Accord and The Libyan National Army from the east region initiated clearing mines.
The 5+5 Joint Military Commission proclaimed also that the demining equipment attained by the operation members was one of the latest developments agreed on in Sirte meetings.
A meeting was held between the GNA 5+5 delegation and Sirte-Jufra Operations Room's representatives debated about the issue of mercenaries, which the room wanted to resolve before reopening the road.