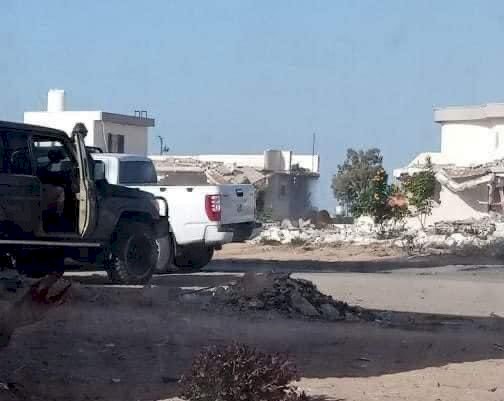 Libya
Massacre And Government Silence In Kekkala City
AAC NEWS – FOLLOW-UPS
The terrorist Government of National Accord militias still unrespect the law and unrecognize Libya's authority.
They employed their armed arsenal to kill civilians within ignored the law rule.
Gheniwa Al-Kakeli militias, directly supported by Fayez Al-Sirraj.
Yesterday, He raided and demolished the house of Ayman Biala Al-Kakli in the city of Kekkala.
According to sources, the killer was one of the dissident elements of the "Central Security Bo-Saleem Neighbourhood" for having accused him of kidnapping "Gheniwa" brother ''Fathi Al-Kakeli.''
Many relatives of the deceased were arrested and several cars confiscated by the militias.
The militia's attack caused chaos in the city after Gheniwa Al-Kakeli militia personnel attacked homes.
Several social media platform users criticized the Government's silence on repeated militia crimes in Tripoli, stressing that these movements were a serious sign of insecurity in the capital.