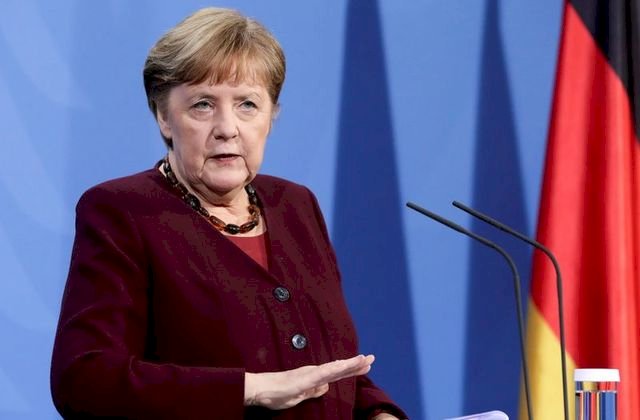 Libya
Merkel ''Libya's Future Is At The Forefront Of Issues That Can Be Resolved With Turkey''
AAC NEWS – FOLLOW-UP
German Chancellor Angela Merkel said immigration issues and the future of both Syria and Libya are among the top issues to be resolved with Turkey.
Merkel explained at a joint press conference yesterday, Friday, with French President Emmanuel Macron in Berlin, that if Turkey and the European Union wanted to intense relations together, they have to link those issues too.
Merkel added that she and Macron will discuss the most important issues at the next European summit table on 24-25 June, explaining that relations with Turkey and Russia are among those issues.
Furthermore, the French President agreed with Merkel's remarks on Turkey and Russia. The European Summit would examine the terms that the Union had placed on Turkey last March, relating to the interests of Greece and Cyprus, rather than the issues of Eastern Mediterranean, Syria, and Libya.