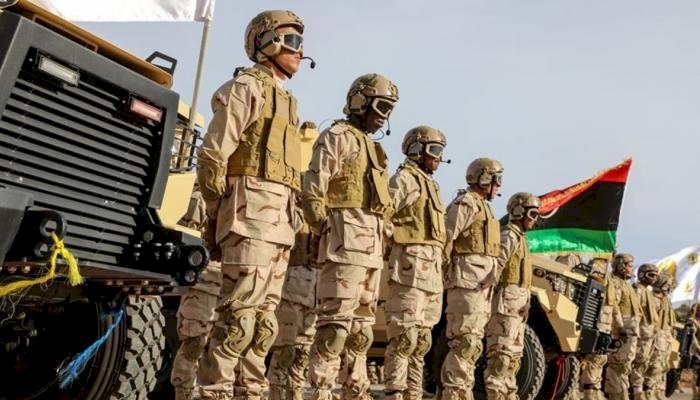 AAC NEWS FOLLOW-UP
Informed sources stated that the General Command of the Libyan Arab Armed Forces prepares to hold a military parade in the city of Benghazi. This is to celebrate the 81st anniversary of the Libyan army's founding.
As a result, the administration of Maetika International Airport announced today, Monday, the suspension of flights between Tripoli and Benghazi from 8:00 AM until 12:00 PM.
At the same time, Buraq Airlines announced the cancellation of its internal flight scheduled for tomorrow.
Until now, the General Command has not officially announced details of the military parade to be held on the occasion of the establishment of the Libyan army.
It is considered to mention that the Libyan army was founded in the Egyptian city of Abu Rawash, within the province of Giza, on August 9, 1940.