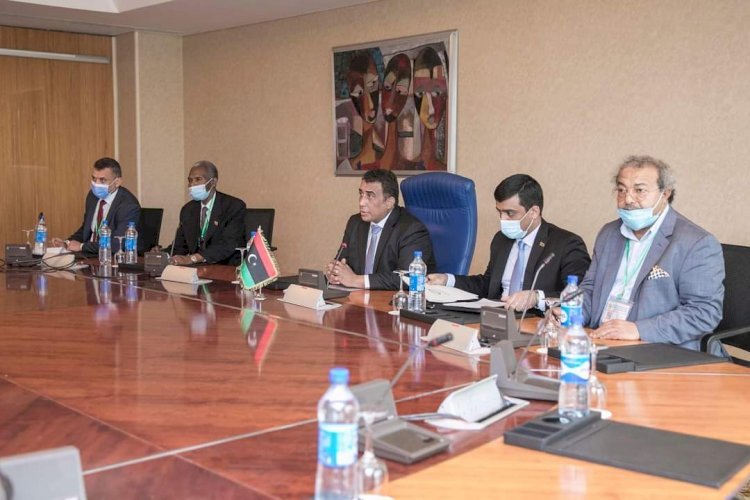 AAC NEWS – FOLLOW-UP
President of the Presidential Council, Mohamed Al-Menefi, discussed the security challenges facing the three countries with the President of the Niger and the President of the Chadian Transitional Military Council.
Al-Menefi met with the two Presidents during the Extraordinary Summit of Heads of State and Government of the Lake Chad Basin.
The three parties stressed the intensification of efforts for security cooperation and border control, and the strengthening of fighting terrorism, illegal migration, and organized crime.