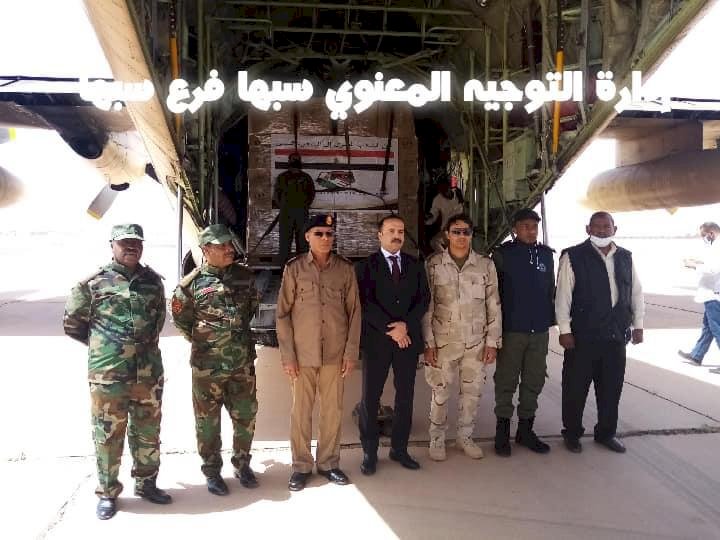 AAC NEWS – FOLLOW UPS
Medical aid arrived this morning at Sebha International Airport, onboard two planes coming from the sisterly Arab Republic of Egypt.
This aid is based on a recent communication between the Commander-in-Chief of the Libyan Arab Armed Forces, Field Marshal Khalifa Haftar, and Egyptian President Abdel Fattah Al-Sisi, during which coordination has been made to provide this aid.
The Director of Medical Supplies in Sebha received the assistance, in the presence of the commander of the Southern Operations Room and the Commander of the Moral Guidance Department Sabha.