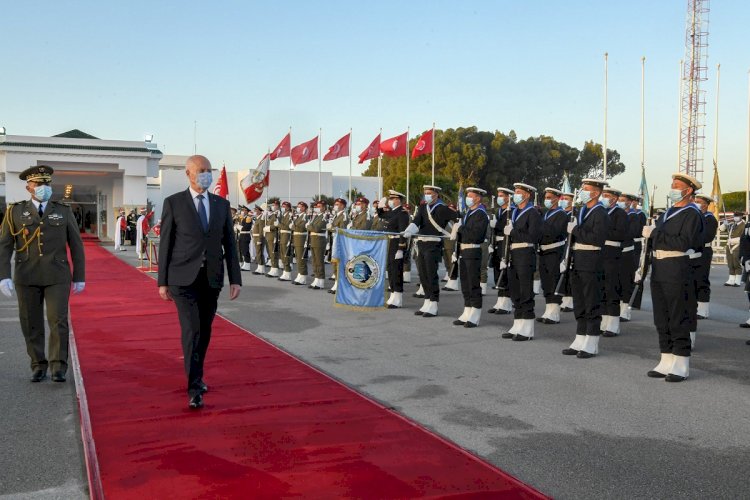 Libya
Qais Saeed Leaves Libya
AAC NEWS FOLLOW-UPS
Today (Wednesday), President Qais Saeed of Tunisia left Maeetiqa International Airport after a short visit to Libya.
This morning, on a visit to Libya, Qais Saeed arrived at Maeetiqa International Airport. He was welcomed by the President of the Presidential Council of the Government of National Unity, Mohamed El-Manfi, and his deputies Musa Al-Kuni and Abdullah Al-Lafi.
El-Manfi welcomed the Tunisian President, saying that the Libyan people never forget Tunisia's role in the past period.
As well, Qais Saeed said, "We entered an important stage in history. We seek to revive Maghreb Arab Region and re-convene meetings."
"Libya's territory is an extension of Tunisia's geography. Our history is unified," he said.
He continued that ''Libya's security is Tunisia's security.''
He indicated that he exerts efforts to bring the Moroccan Union back to its glory.