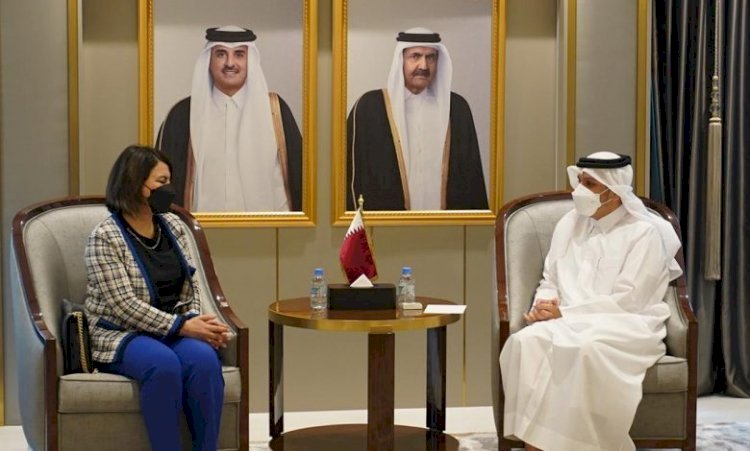 Libya
Qatar FM Assures Al-Mangoush Of His Country's Support For Libya's Sovereignty
AAC NEWS – FOLLOW-UP
Qatar's Foreign Minister Mohamed bin Abderrahman renewed his country's support for Libya's sovereignty and territorial integrity. He wished the Libyan people success in their journey towards security, stability, national reconciliation, and access to elections by the end of the year.
This morning in the Qatari capital, Doha, on the sidelines of the Arab League meeting at the ministerial level.
Also, Libya Foreign Affairs Minister, Najlaa Al-Mangoush expressed her appreciation and thanks to the State of Qatar for its urgent response to the convening of the consultative meeting of Arab Ministers for Foreign Affairs. Furthermore, she expressed the hope that Qatar would support Libya's stabilization initiative, which would be presented at the Berlin meeting to be held at the end of this month.
During the meeting, the Ministers reviewed the ways of bilateral relations between the two countries and strengthen them in the interests of the two fraternal peoples.