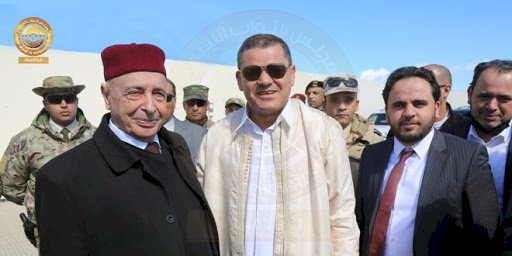 Libya
Saleh ''If Dbaiba Doesn't Come To HoR, I Will Be The First To Demand A No-Confidence''
AAC NEWS FOLLOW-UP
The Speaker of the House of Representatives, Chancellor Ageelah Saleh, said that he would be at the forefront of the demands for a no-confidence Government of National Unity, led by Abdul Hamid Dabiba, in case he did not appear in Parliament at the accountability hearing.
If the head of the Government of National Unity was not present, they would go through a lack of confidence. As failure to attend means that the Government does not respect Parliament.
In an interview with Al-Ghad's Channel, he explained that Dabiba had no argument and would better answer the deputies' questions and convince the Libyan people. He explained that the Government's accountability would be about some of what he called failures in electricity, corona files, and the unification of institutions, a legal and constitutional measure.
He stressed that it was up to the House of Representatives not to threaten anyone but only to exercise their legal powers. The Prime Minister did not have the right to speak about the House of Representatives. If called upon, he must come to the seat of the HoR because his presence was more important than foreign visits in his words.