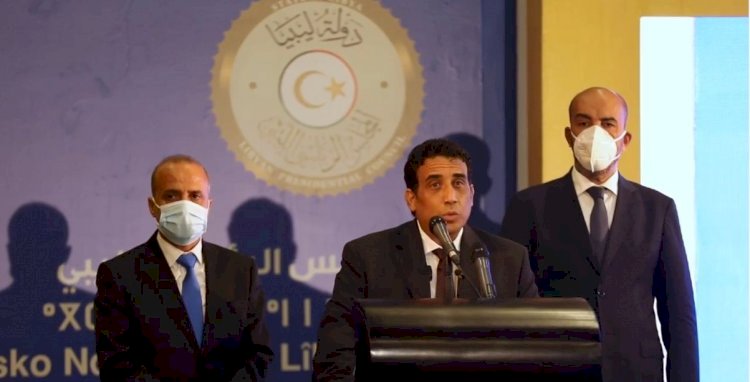 Libya
The Fact Behind Replacing The Presidential Council Headquarter To Sirte
AAC News – Follow-up
As soon as the President of the Presidency Council, Muhammad Al-Manfi, arrived in Sirte a few days ago, speculation began saying that the Libyan president was heading to change his residence from Tripoli to Sirte, especially since the people of Sirte had asked the council a few days ago in a video statement to transfer their residency to a safe city.
Informed sources said that moving headquarter of the Presidency Council to the city of Sirte is unfounded.
In this regard, media had reported that Al-Manfi planned to transfer the presidential headquarter to Sirte. As well, he had temporarily settled in headquarter of the Joint Military Committee 5 + 5 until preparing an official headquarter for him.
Al-Manfi visited the city of Sirte two days ago to met the elders and wise men of the city, and the social components. He also went to some of the city's facilities to see the stages of maintenance and their readiness.a