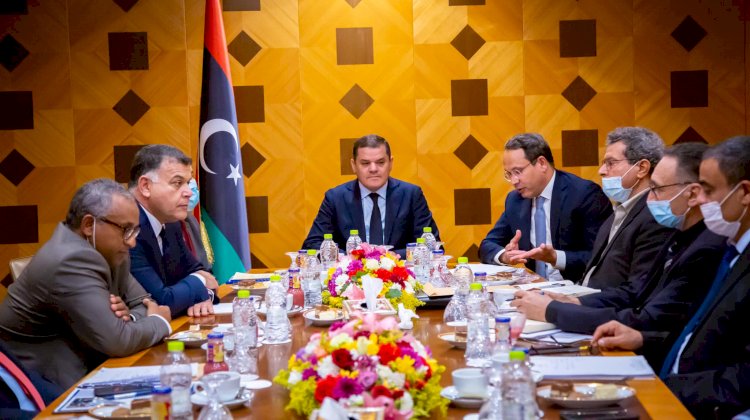 AAC NEW – Tripoli
AAC News Agency obtained the schedule for the distribution of the proposed new budget items by the government of Abdul Hamid Al-Dbaiba.
According to the draft budget distribution for fiscal year 2021, the section I of the budget for salaries amounted to 33 billion, 304 million and 558,000 dinars.
Also, the operation processing and operating expenses under section II amounted to 11 billion, 972 million and 591,000 dinars.
In section III on development projects and programmes, 22 billion and 350 million were monitored. While, in section IV support expenditures totalled 23 billion and 610 million dinars. Moreover, 5 billion dinars were allocated to emergency expenses in section V, bringing the overall total of all sections to 96,237,149,000.