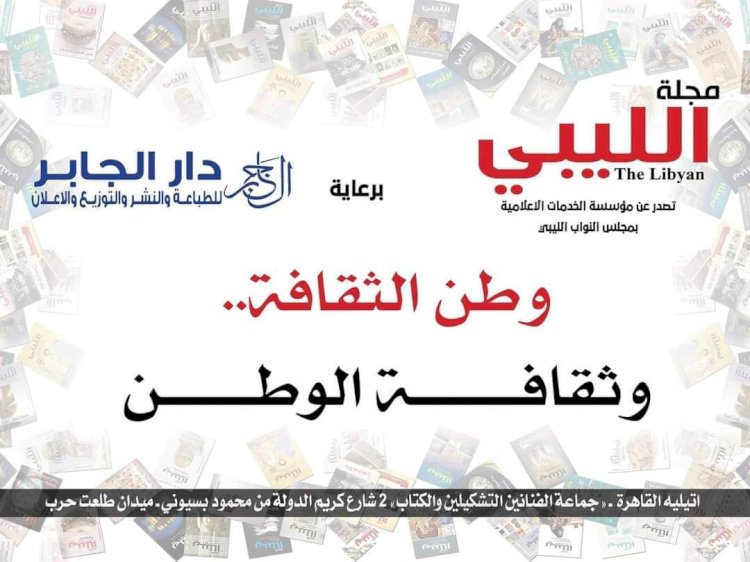 Libya
The Libyan Magazine Arranges A Symposium
AAC NEWS FOLLOW-UP
"The homeland of culture and the culture of the homeland" is a symposium for The Libyan magazine in Cairo.
Today (Saturday) The Libyan magazine organizes a symposium entitled "The Libyan Magazine: Homeland of Culture and the Culture of the Homeland." The symposium will introduce the Libyan Cultural Magazine which was issued by the Media Services Corporation, in the Libyan House of Representatives. This month reaches its 31st edition after a continuous monthly publication since its first issue in January 2019.
After the symposium, a signing ceremony will be held for several new Libyan publications that will be presented for the first time during the 52nd Cairo International Book Fair.
Also, the symposium will be in the Cairo Atelier in the center of the Egyptian capital at 6 PM. All are invited to attend and participate.