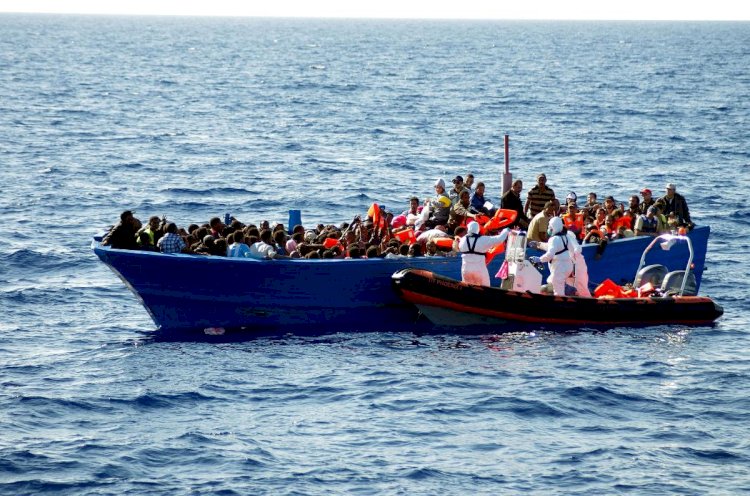 Libya
The Libyan Navy Rescues 334 Migrants Off Tripoli Shores
AAC News – Follow-ups
The spokesman for the Libyan Navy, Brigadier General Masoud Abdul Samad, revealed that 334 illegal immigrants from different African nationalities had been rescued off the shores of Tripoli, in the west of the country.
In a press statement, today (Saturday), Abdul Samad said that the Coast Guard members were able to rescue the migrants after receiving a distress call for the location of the migrants who were on board four rubber boats. Thus, the Fezzan boat was moved, after it was equipped with the necessary capabilities for the rescue and recovery operation.
Abdul Samad explained that the migrants were rescued, and they were unloaded at the Tripoli Naval Basepoint. They provided humanitarian and medical aid to them. Then, they handed them over to the Combating Illegal Immigration Agency, in preparation for deportation to their countries.