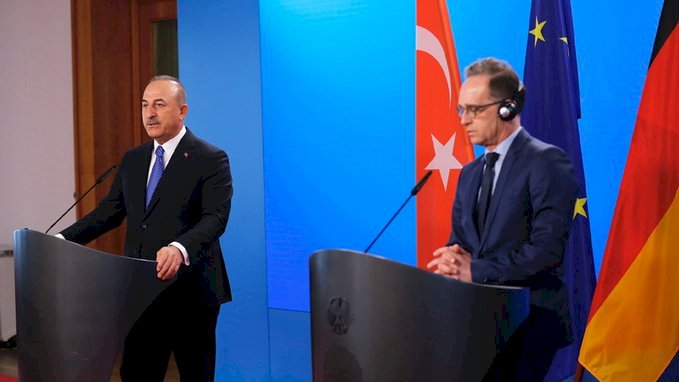 Libya
The Turkish FM Calls For The Exit Of Mercenaries From Libya
AAC News – Follow-up
Turkish Foreign Minister Mevlut Cavusoglu called for the necessity of the departure of mercenaries and foreign fighters in Libya. However, he refused the departure of mercenaries that belong to his country, because they entered the country through an agreement.
Cavusoglu said in a press conference with his German counterpart, Heiko Maas in Berlin today, Thursday, that there are many foreign fighters and mercenaries in Libya, who must be withdrawn, but what Turkey provides of military training and advisory support is under an agreement between two sovereign states. Thus, this is for Libya's interest, as he expressed.
He stressed that what his country provides to Libya in terms of military support is the implementation of the bilateral agreement between Libya and Turkey. Also, he descred the interference of third parties in it, as an incorrect approach.