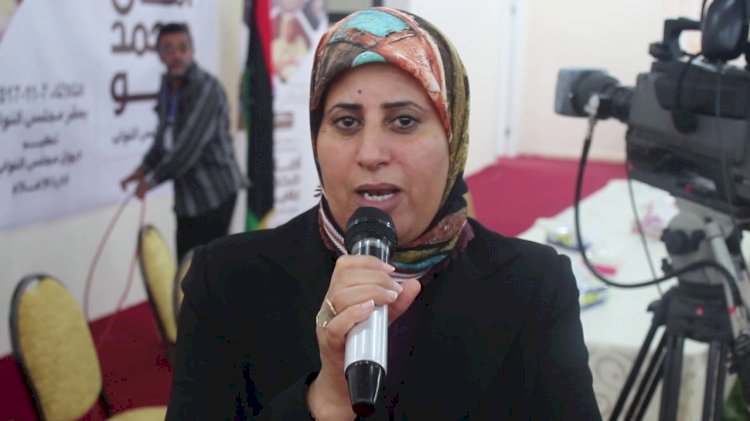 Libya
The UNSMIL Experts' Report About LPDF Corruption
AAC NEWS – A report by Muhammed Al-Sharif
Several activists on "Facebook" posted a blog entitled ''Breaking News,'' with the content of ''the experts' committee of the United Nations Support Mission in Libya exposes corruption and bribes by members of the Political Dialogue Committee.''
The list included eleven members. they are Badr Al-Naheeb, Zahraa Lafy, Salwa Al-Dughaili, Hajar Al-Qaid and Amal Bugaighis. And Umm al-Ezz Al-Farsi, Sultanate Al-Mismari, Ziad Daghim, Muhammad al-Barghouti, and Ayoub Aweidat.
Concerning the news, AAC News Agency contacted a number of the names mentioned in this post to probe the realities. Some of whom we tried to reach refused to comment on the post, and said ''it is nonsense and unreal and does not deserve a response.''
However, Dr. Sultanate Al-Mismari, one of the names mentioned in the post, said that this statement is incorrect and the aim is to distort and harm us.
Al-Mismari added in a special statement to (AAC NEWS), saying: The report of the expert committee has not yet been issued, and this irresponsible speech aims to harm respectable personalities who had a positive role in the Political Dialogue Forum. This abuse stands behind the enemies of stability who want Libya to remain in total disorder because they are the beneficiaries.
Al-Mismari asked, through the agency (AAC NEWS), the Committee of Experts to publish its report in the media when it is available. then Al-Mismari asked a question to those who published these lies, did you see the report of the Committee of Experts before its official issuance!