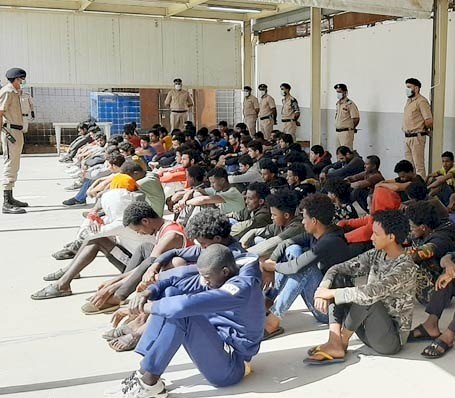 Libya
Tunisian Navy Rescues Illegal Immigrants From Libya
AAC NEWS FOLLOW-UP
The Tunisian Ministry of Defence rescued 178 illegal migrants and recovered two bodies from the Mediterranean Sea yesterday (Sunday), after boats carrying them broke down while crossing into Europe after they set off from the Libyan port of Zwara on Friday and Saturday night.
The spokesman of the Tunisian Ministry of Defence said that the Coast Guard had rescued the migrants and recovered the bodies from the Mediterranean Sea yesterday, confirming that the migrant boats were in danger of sinking, while an oil platform in the area had launched a distress cry to rescue the migrants.
Most of the migrants were from Bangladesh, Eritrea, Egypt, Mali, Ivory Coast, Syria, Nigeria, and Ethiopia, according to the statement.
This is the second large-scale rescue operation by the Tunisian navy in 48 areas.