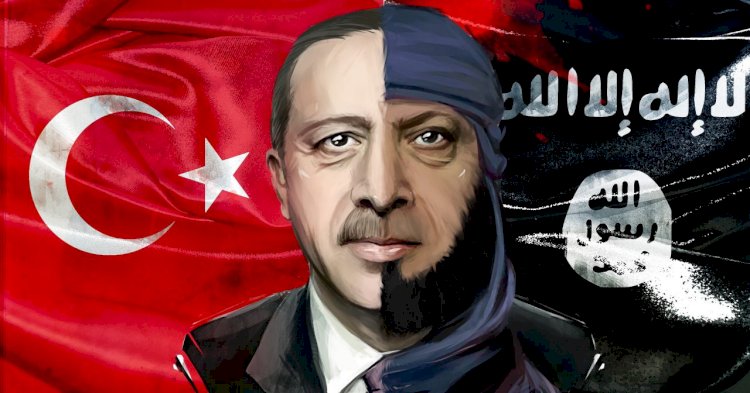 Libya
Turkey Arrests a Libyan in Syria
AAC NEWS FOLLOW-UPS
The Turkish Authorities announced recently the arresting of a Libyan who tried to enter the Turkish territory illegally from Syria.
Thus, turkey contradicts the reality of damaging Libya. It has sent more than 18,000 Syrian "mercenaries" from a Syrian territory moved to Turkey then to Maeiteqa Military Base to serve the colonial role of turkey in Libya.
Furthermore, The Turkish Defense Ministry proclaimed the arrest of three people of New Zealand as they arrived in the Iskenderun region in the area of al-Rihania from Syria.
According to Turkish Defense, one of the captives allied to the "Islamic State" and recorded in the wanted persons in the blue list.
In the meantime, The Turkish government ranks terrorism cases based on five lists, from the most dangerous to the least dangerous as follows: "Red, blue, green, orange and gray."
Moreover, the Erdogan regime neglects the issue of its supporting for thousands of jihadists of several foreign nationalities in Idlib, where there are more than 10,000 Turkish militaries, besides the existence of tons of jihadists, foreign militants, and former affiliates and leaders of the Islamic State in the area of "Euphrates Shield", which is under the control of Turkish army in Aleppo countryside.
All in all, thousands of foreigners crossed the border without being detained, and hundreds of them moved to Libya by the Turkish Brotherhood regime, as the Syrian Observatory has previously mentioned.