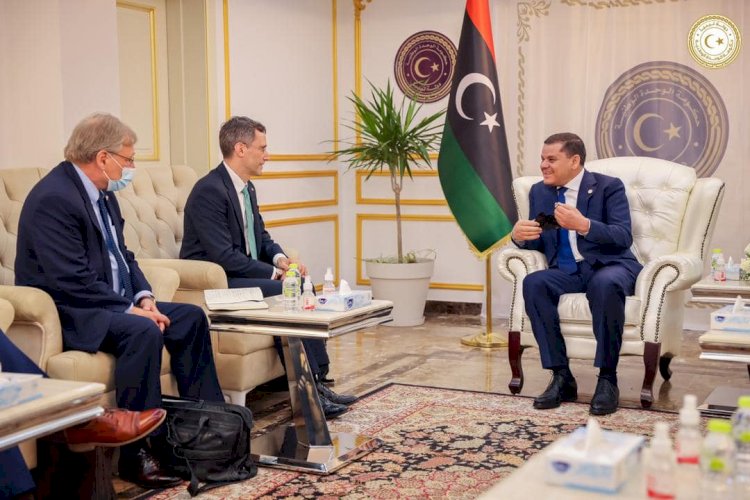 AAC News – Follow-up
The US embassy in Libya revealed, in a statement today, Tuesday, the details of the meeting of Acting Assistant Secretary of State Joy Hood, the US Special Envoy, and Ambassador to Libya Richard Norland with Prime Minister Abdel Hamid Dbaiba today in Tripoli.
The embassy said in a statement that this visit is the highest visit by the United States to Libya since 2014.
The embassy explained that the visit reflects the US government's interest in the situation in Libya, and its endeavor to reach a comprehensive solution to the crisis.
Also, they indicated that the visit confirms Washington's support for the national elections to be held in December 2021 and the full implementation of the ceasefire declaration and the withdrawal of all foreign forces and mercenaries.
It is considered to mention, the United States supports the efforts of the National Unity Government to provide basic services, including the electricity sector, and combat the Corona pandemic, noting that the visit of the American delegation came after the improvement of the political and security situation in the country.