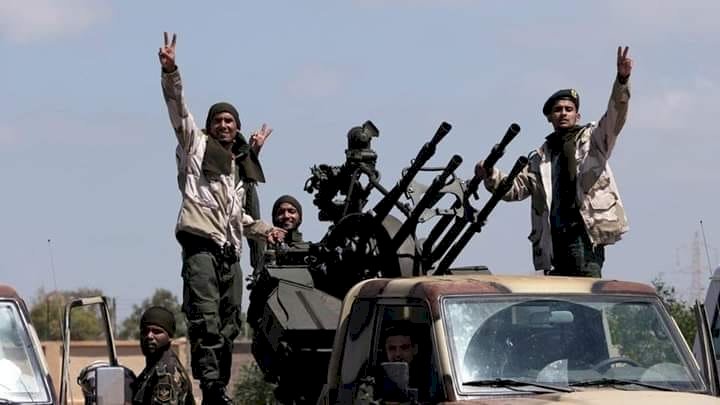 AAC NEWS – FOLLOW-UPS
Informed sources said that there are widespread attempts by the leaders of terrorist militias in western Libyan regions, to revamp between them. This is after dozens of reports monitored the state of internal strife between them.
The sources said that a meeting was held on Sunday night in the capital, Tripoli. It was attended by many militia leaders, headed by Mahmoud Hamza, commander of the Arba'at militia, and Abdul-Ghani Al-Kikli, commander of the so-called stabilization service, in addition to the Mukhtar Al-Jahawi, the commander of the so-called Chief of Staff, the Ground Forces, and Al-Fitouri. Ghribel, the commander of the Tripoli region, Abdel Basset Marawan, and Mustafa Qaddour, representatives of the Nawasi militia, and Abdel Wahid Al-Zaraa, representing Misrata militias.
According to the sources, the meeting dealt with attempts to heal the problems between the militias that have caused security clashes during the past weeks.