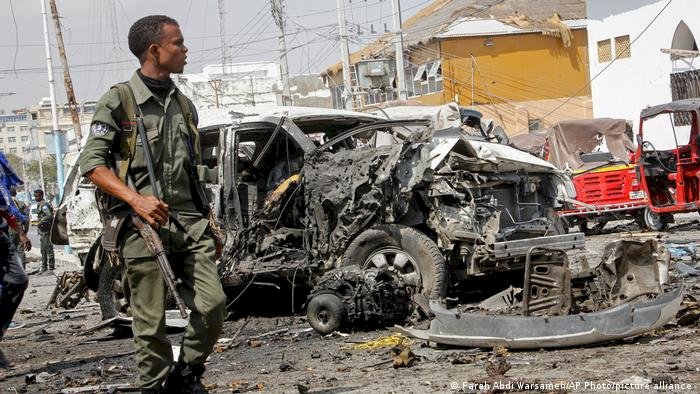 AAC NEWS FOLLOW-UPS
Near Somalia's presidential palace, there was a terrorist suicide bomb on Saturday morning that caused damages and wounds.
Many civilians died and another wounded when the car exploded nearby a checkpoint outside the presidential palace in Mogadishu, Somalia's capital.
Also, there were a lot of vehicles were ruined in the explosion.
This bombing happened as a result of the argument of Somali politicians regarding the hold of a national election. As the current president, Mohamed Abdullahi Mohamed seeks a second four-year term
All in all, The al Qaeda-linked al Shabab group of Somalia often targets and attacks prominent areas of Mogadishu.