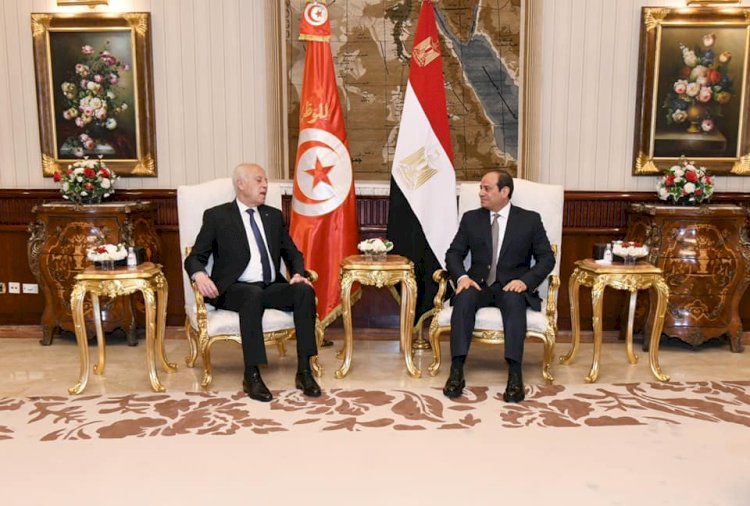 AAC FOLLOW-UPS
President Abdel Fattah El-Sisi received his Tunisian counterpart, Kais Said, at the federal palace during his three-day official visit to Cairo.
A Guard of Honor stood in formation in honor of the eminent guest. Also, they played the national peace anthem
of the Arab Republic of Egypt and the Republic of Tunisia.
Bilateral talks are scheduled, followed by an extended meeting involving the delegations of the two countries. Furthermore, they have an Egyptian-Tunisian summit at the Federal Palace.
The Summit discusses several regional and international issues of mutual interest, as well as ways to strengthen bilateral relations and cooperation in all areas, particularly at the security, economic, and investment levels.