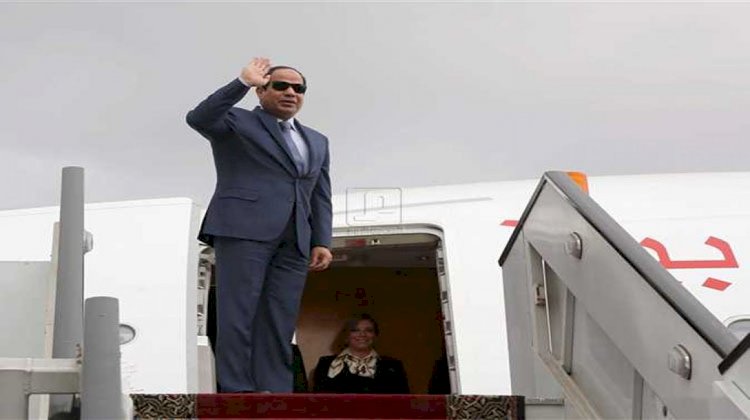 AAC NEWS FOLLOW-UPs
Today (Saturday), Egyptian President Abdel Fattah Al-Sisi has arrived at Khartoum, Sudan on a quick visit for several hours to meet several Sudanese officials.
It is expected that bilateral relations between the two countries, the Renaissance Dam file as well as the border crisis between the Sudan and Ethiopia will be discussed during the visit.
The official spokesperson for the Presidency of Egypt, Bassem Radhi said that the President's first visit to brotherly Sudan after the establishment of the Transitional Sovereignty Council was a consolidation of Egypt's efforts under the leadership of the President to support Sudan and its fraternal people during the current important historical phase.
He stressed Egypt's desire for joint coordination and the consolidation of views and positions between the two countries on various issues of common concern.
Earlier, Sudanese Foreign Minister Maryam Sadiq Al – Mahdi announced that Egyptian President Abdel Fattah Al – Sisi would visit Khartoum at the head of a high-ranking delegation to meet with Sovereign Council President Abdel Fattah Al – Burhan.
It should be noted that Egyptian Chiefs of Staff Mohamed Farid and the Sudanese signed a military agreement to strengthen regional security and security cooperation between the two States during the seventh meeting of the Egyptian-Sudanese Joint Military Commission in the Sudanese capital, Khartoum.