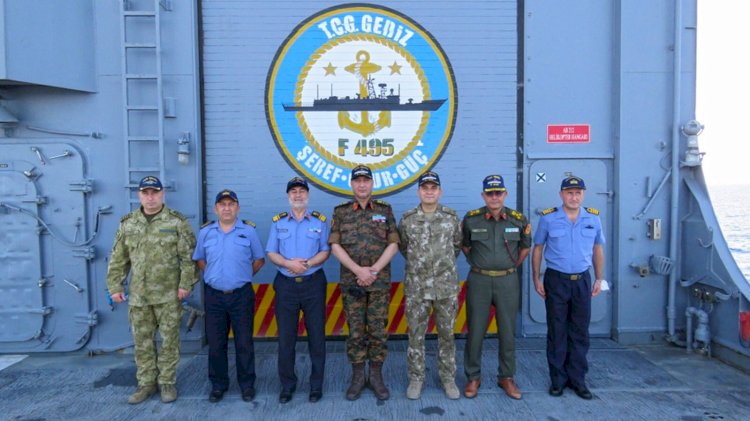 AAC NEWS FOLLOW-UP
In a new scene of the Turkish occupation and the maintenance of the non-departure of its mercenaries from the country, Mohammad Al-Haddad, impersonated as Chief of Staff, and a number of leaders of armed groups in the western region visited the Turkish frigate TCG Djegiz.
The visit to the Turkish frigate came off the Libyan coast, as part of the Turkish Navy's mission package according to pro-Ankara positions.
The crew of the ship honoured the blacksmith and those with him for the services provided to the Turks to enable them to control over the western region.